Our next Fiber Frolic is scheduled and ready for you! Register for the event today to receive a link to sign up for classes. Check out this schedule!
The Frolic is $50 for the day – includes coffee and snacks and lunch – AND it includes ALL of the materials fees for your classes for the day! Some classes do request that you bring your own materials, and we'll have vendors on site with items for sale as well.
I'm personally SUPER excited to see the results of Laura Davis's Botanical Printing class! She's been researching and practicing for over a year and first offered a botanical printing class at our retreat last summer – just look at what you can do: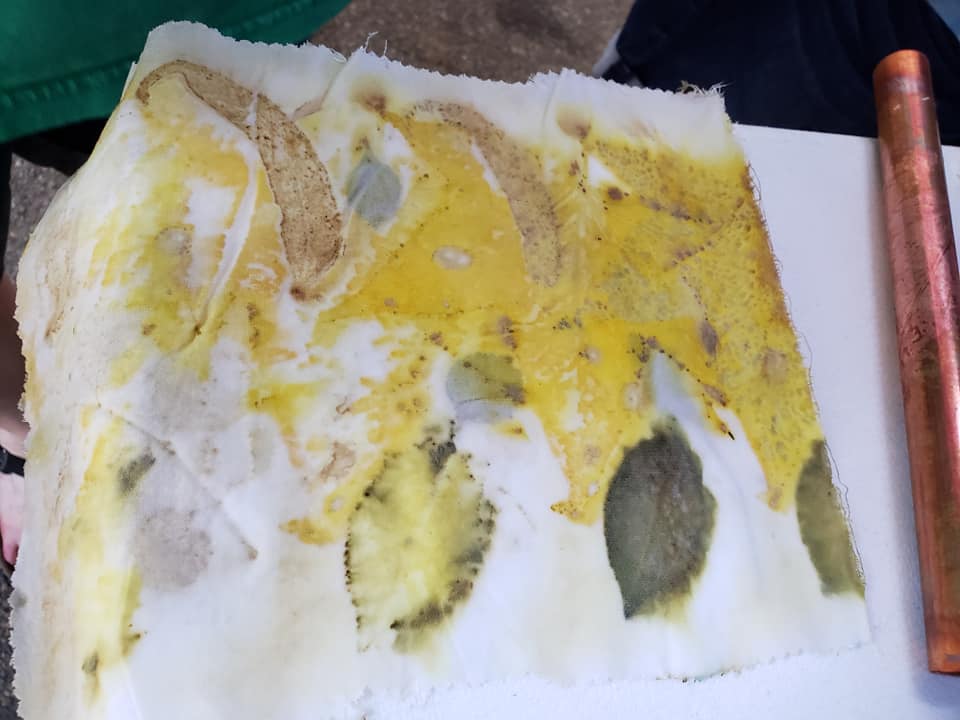 It's such a unique method, and uses ALL kinds of leaves and flowers and objects from nature to create a truly one of a kind piece of art!
After you register for the Frolic at http://griffindyeworks.com/product/fiber-frolic/, I'll send you a link to sign up for classes!