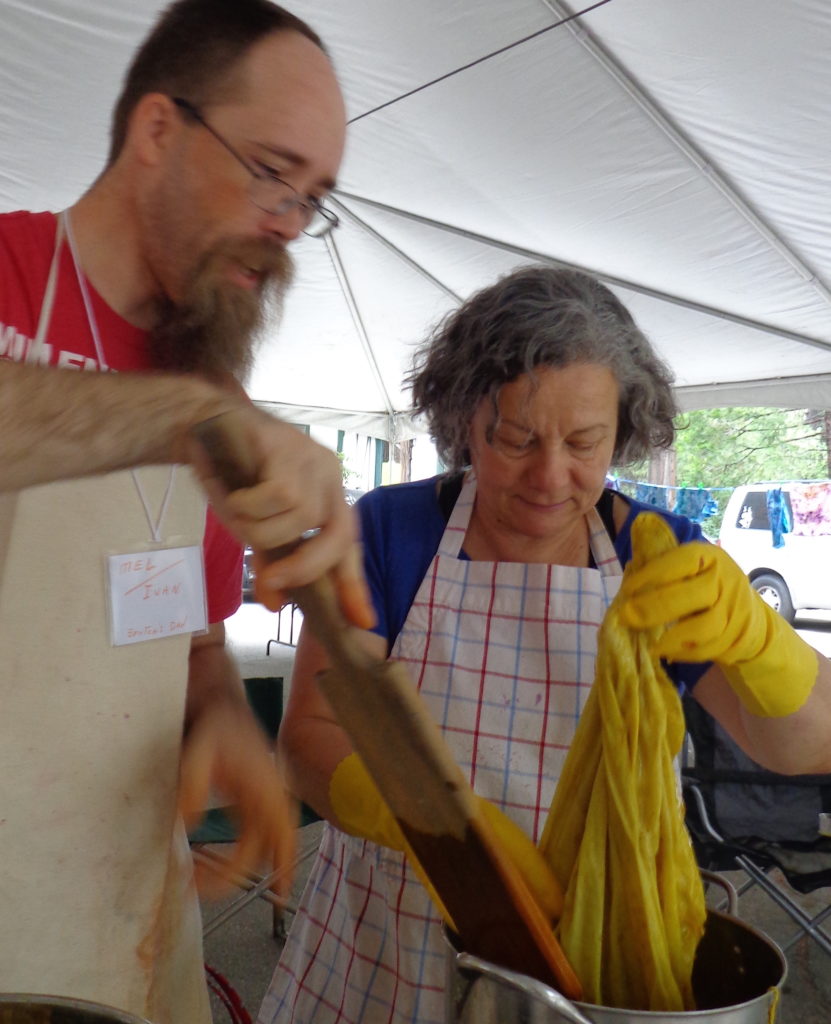 Monetary
The easiest way to support Griffin Dyeworks is to donate! Use the button above to donate via PayPal – more methods are on the way! We always have our ScholarSheep out at events for cash donations as well.
Items
You can also donate items! We accept yarn and all tools related to spinning, weaving, knitting, sprang, naalbinding, embroidery, cross stitch, dyeing, sewing – any art or craft that existed anywhere in the world prior to 1650CE. Please contact us via email for pickup or drop off information and to confirm we have room to accept your items.
Volunteering
Teachers at our events volunteer their time. More teachers are always welcome! Our events are full of skilled enthusiasts and welcome new teachers, whether it's a skill in a craft they already know or something completely new! Classes can be submitted anytime at http://bit.ly/gdwprop.
We can also use volunteers to help sort and inventory donations, set up and clean up at events, as well as help at events in general with check ins, answering questions, assisting teachers, etc.