Calling all teachers! We're now accepting class proposals for our next Frolic, which will be held on Saturday, April 12 at the Monrovia United Methodist Church in Monrovia, CA.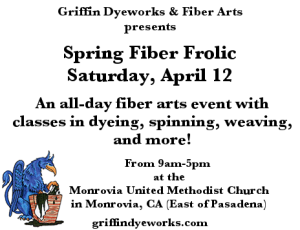 Teachers can submit a class proposal via our online form, and this post will be updated as soon as we have the usual downloadable form.
Is there something you've been itching to learn? Let us know in the comments and we'll do our best to find someone who can teach that class!